Here's what Eral's Aunt found out about his great, great (many greats) grandfather.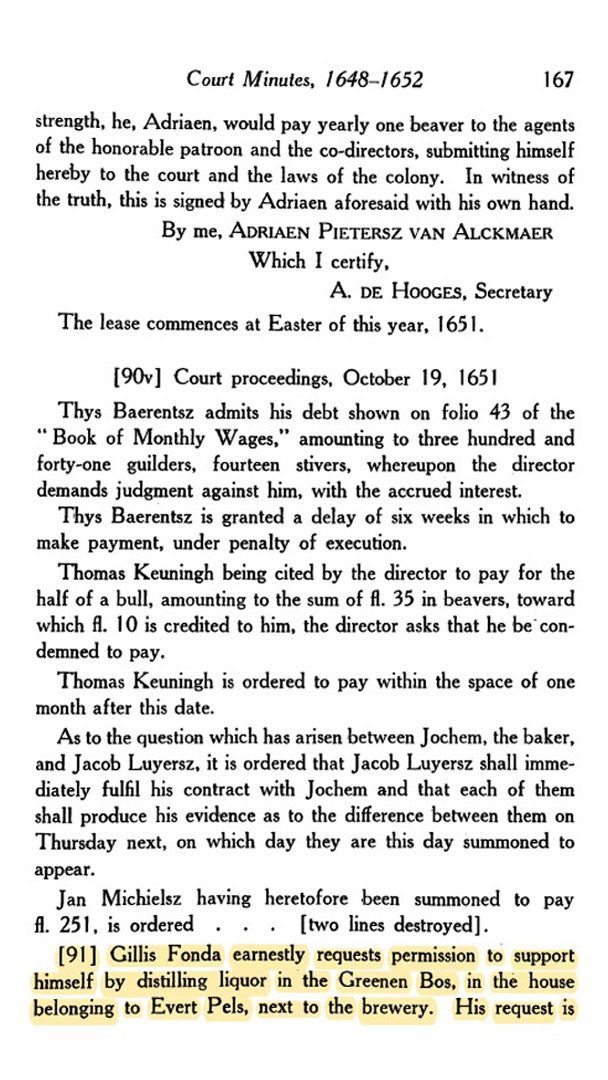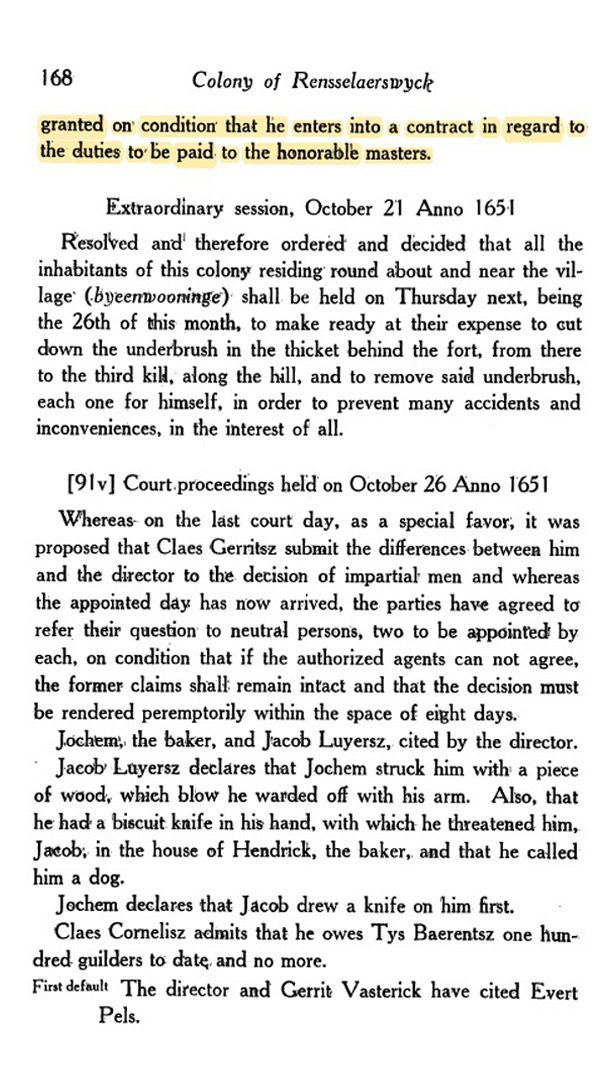 "The first Fonda of record in America, and the first of that name in the Mohawk Valley of New York, was Jellis Douwse Fonda, who was born around 1604, probably in The Netherlands. He is thought to have arrived in New Amsterdam (now New York City) in 1651, while the area was still under control of the Dutch. Later that year, on October 19, the court in Rensselaerwyck (not far from present-day Albany) gave him permission to distill liquor in a house belonging to Evert Pels, next door to the brewery, on condition he pay the required dues to the patroon and co-directors.
Jellis (sometimes spelled Jillis) lived in Beverwyck (Albany, NY), as early as 1654. He probably died by 1664 because Jonathan Pearson, in his history, Settlers of Schenectady, reports, 'In 1664, Hester and son Douw Jillise, and daughter Greeteen Jillise, sold to Coster Van Aecken, 2 distillers kettels for 400 guilders. She was then probably a widow.' He is buried in the lovely Old Caughnawaga Cemetery in Fonda, NY."
After more than a year searching for the ideal location for a distillery, Eral discovered a beautiful 120-acre farm in LaGrange, NY. As he surveyed the first-rate topography and terroir, excited to have finally found the perfect site, he spotted a skulk (group) of foxes running towards the woods. He decided to name the distillery after them . . . The Vale (old English name for valley) Fox.
A team of World-Renown Spirits Experts
How our products are consumed is as important to us as how they are made. So, we paid as much attention to bringing on experts in spirits consumption as we did experts in production. We recruited a team of revered cocktail professionals led by Gary (gaz) Regan, including Jeffery Morganthaler and Leo Robitschek, early on to help us develop our award winning Tod & Vixen's Dry Gin 1651.
Gary (gaz) Regan is considered the guru of bartenders and drink mixology. He is the author of The Gin Compendium, The Bartender's Bible, The Joy of Mixology, and The Negroni, among dozens of other books. Leo Robitschek and Jeffrey Morganthaler are renowned bartenders, mixologists and bar chefs. Led by gaz, and in cooperation with our Master Distiller, the team was instrumental in the creation of our Tod & Vixen's Dry Gin 1651. They brought to bear not only their expertise but also their elbow grease. Through much trial and error, they helped us to zero in on a gin formulation that works exceedingly well in cocktails.