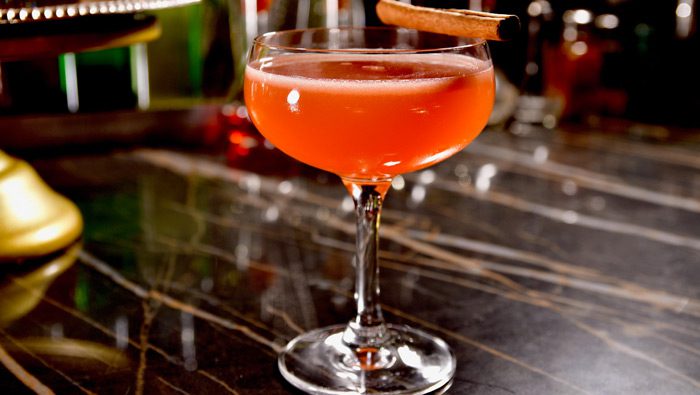 There's something about sipping a cocktail, in a special highball, coupe, saucer, Nick and Nora, martini, or rocks glass, that makes one feel like they're on vacation—especially if there's a colorful garnish or, dare I say, an umbrella. Drink a piña colada to transport yourself to Puerto Rico or a swim up bar in the Caribbean, a Pimm's cup to channel London, rum punch to relax you into a Jamaican island vibe, pisco sour to recall images of Peru and Machu Picchu, a mai tai to remember that one time you were in Hawaii on a sailboat, and a margarita or paloma to materialize Mexico. Enjoy happy hour in the comfort of your home with the following travel-inspired concoctions.
New York
Made by The Vale Fox Distillery in New York, Tod & Vixen's Dry Gin 1651 is a 2020 SFWSC Double Gold Winner. Botanicals include juniper, coriander, angelica root, red rooibos tea, and orange peel. The distillery team is committed to sustainability and conservation—geothermal heat is used for energy conservation, a fence was constructed to protect the endangered Blanding's turtle, and woodlands were reserved to protect the habitat of hickory trees where the endangered Indiana bats live.
"Our mission at The Vale Fox Distillery is to produce world-class spirits," says The Vale Fox Distillery founder, Eral Gokgol-Kline. "We start with learning from 500 years of trial and error and push the envelope where it makes sense. When we started developing our debut gin, Tod & Vixen's Dry Gin 1651, we build a library of over 75 botanicals (and still growing) that was not only a fun exercise but allowed us to see how growing regions and distillation affect the aromas of our botanicals."
Try at Home:
Six Seeds, by Ali Martin at The Up & Up
1 oz Tod & Vixen's Dry Gin 1651
.75 oz grapefruit juice
.5 oz lemon juice
.5 oz grenadine
2 dashes Peychaud's
Shake with two orange peels and strain into coupe glass. Top with dry sparkling wine.